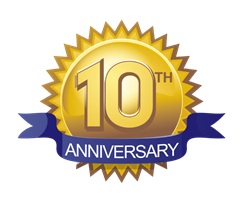 Looking for maximum power in a full sized truck? The V-MAX shreds up to 13,000 LBS per hour and leaves all other trucks in this class in the dust. This is the fastest full sized shred truck on the market today.
Includes all the standard features built into every Alpine Mobile Shred Truck, including:
Alpine solid shaft shredder
Premium, low profile aerodynamic body
Safety strobe lights & backup camera
Shred Load Detection fuel saver
Fully featured premium chassis
CDL shreds at an incredible 13,000 lbs/hr* with up to 12,500 lbs payload
Now With Small Size Shred Options
Three shred sizes available with one piece of equipment
Simple push of a button activation in seconds
Pierce & tear technology with NO addition reduction equipment or moving parts
Simply push VS1 or VS2 on the operators control panel and, within seconds, it is shredding at reduced shred size. The end result is a reduction in shred size to mirror some of the current trends requested by service providers and their customers.
---
---
KEEPING IT SIMPLE IS SMART
One thing we've learned over the years is that the more complicated things get, the more likely they are to fail – and the more expensive they are to repair. Part of our design and engineering process is to figure out how to simplify and make things more efficient, while still withstanding rigorous use. The simple and durable solution is the one that works best.
We have engineered Mobile Shredding Equipment that is simple to maintain – with fewer moving parts than competitive equipment. Our low-RPM, high-torque shredder assembly increases the life of all hydraulics, pumps, gearboxes and shredder shafts. High tip force and aggressive hook profile ensures superior throughput even on the toughest dense paper.
The end result is a shred truck that requires low maintenance and is ENGINEERED TO LAST. KEEPING IT SIMPLE IS SMART.
*Throughput varies with material.
Standard Features Include:
NEW! Three shred sizes available with the push of a button
Robust shredder assembly with solid cutter shafts
Individual direct drive planetary gearboxes
Remote curbside control with engine / PTO and shredder start / stop
Alpine ShurGrip cart lift system
Shred Load Detection
Full vision system including safety backup camera
OHSA compliant integrated operator safety system
Low travel height and low center of gravity. We have lowered our body an additional 10% which means improved aerodynamics and better fuel efficiency.
Heavy duty body construction
Galvanized Deck
Optional built in Hard Drive Shredder (available in most models)
---
---